Take a moment and open a kitchen cabinet drawer.
There are a lot of cabinet suppliers these days.  The quality varies.  But when you find a supplier that knows your expectations on EVERY new job you are happy to use them again and again.  This kitchen has a sleek white exterior, the interior of the drawers is just as stunning; knotty pine wood with dove tail corners.  No hard edges!  This happens to be the side view of the cookie sheet drawer – are your cookie sheets nice enough to sit here?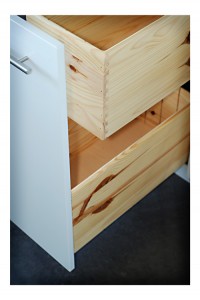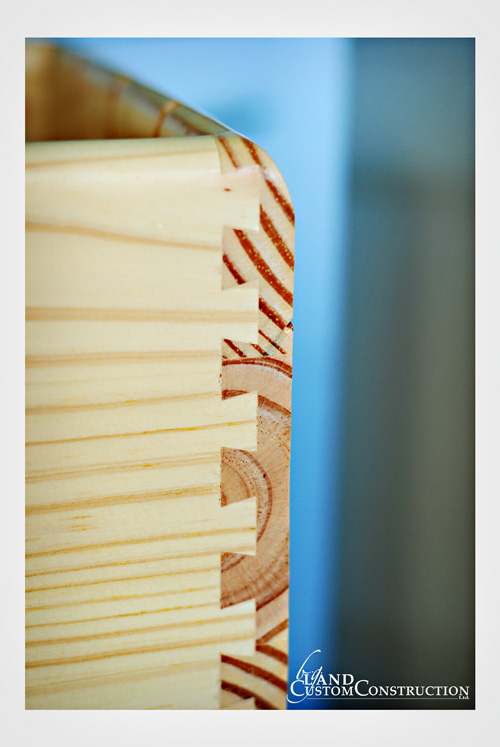 Soft closures are standard these days, but this was one of the first kitchens in Vernon to feature electronic drawers.   This cabinet supplier knows how we like to keep up with the latest gadgets while accommodating BC Building Codes so a fantastic fit for many of our home owners.